Today in this post we will teach how to install smart iptv on the Amazon FireStick. It is undoubtedly one of the best application to watch iptv channels from any device. That is why if we do not have it installed we must do it, this apk is 100% optimized to work with Amazon devices.
The application not being in the Amazon Store, we have to resort to other ways to install it. We will use a download manager to download and install it. We have already done this process many times in similar apps.
Step 1: Prepare Amazon FireStick for Smart IPTV installation
In this first step we have to give the necessary permissions to our device so that you can install the unofficial applications. What is done is to modify a security option in the firestick settings, you do not have to worry because it is not bad.
#one- We will turn on the firestick and then enter its settings, here we have to access the "Device / Device" section. Then you have to enter the option "Developer options" as you can see in the following screenshots:
#2- Then we have to look at this section if the option "Applications of unknown origins" is enabled or disabled. In the case that it is deactivated, we have to "Activate it", if an alert comes out we must only accept to continue and go. (view photo)
With this we have ready the Amazon fire stick to install unofficial third-party applications, apps that are not in the official Amazon Store.
Step 2: Install the Downloader application on the FireStick
The Downloader application is a download manager that at the same time works as a web browser, this application can be downloaded from the official store. We only enter the Amazon Store, write your name, download and install it.
Downloader is necessary since all Amazon FireStick and Fire TV do not allow downloads from their default browsers. If we do not know how to install it here we leave the tutorial link:
Step 3: Install Smart IPTV apk on Amazon FireStick
Having everything ready, we must only follow the last steps to install this wonderful application to watch TV through iptv lists.
#one: The first thing we have to do is open the Downloader application, here we will have a section where we must write a link / URL address (http://bit.ly/SmarTIPTV). This is where we must put the download link of Smart IPTV. (view photo)
#2: We hope to load the web of mediafire, when it is loaded we must click with the remote control on the green download button as indicated in the image:
#3: The download of the apk is going to start, we have to wait until it's finished, it usually doesn't take long:
#4: Once the download is finished, the Downloader application will ask to install the downloaded file, which in this case is the Smart IPTV apk. Here we have to click on "Install":
#5: We wait for the installation to finish, that takes less than a minute.
# 6: When you have finished installing the smart iptv application, we can open it to start using it.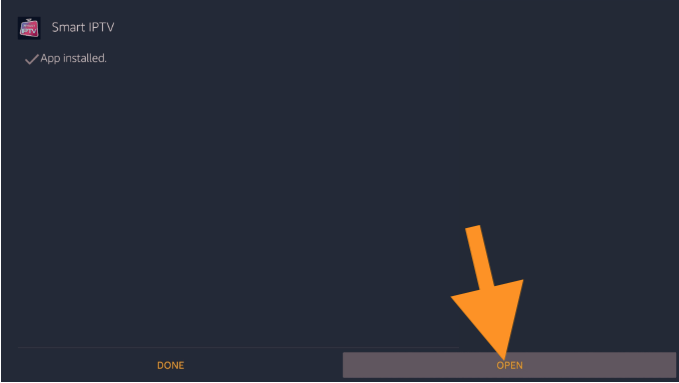 If we want to find the application in our firestick, we have to go to the "Your apps and channels" section. In general, newly installed applications are not shown at the beginning of the apps menu, we have to move them to show them.
How to add iptv lists in smart iptv in firestick
To add iptv lists in firestick in the smart iptv application, you have to go to the website:https://siptv.eu/mylist/ The following video shows how to do it.
Download Smart IPTV for FireStick
Before finishing, I wanted to leave the apk link to download it and use it on all your Android devices, greetings:
We hope this tutorial has helped you learn how to download and install smart iptv at amazon firestick 2019. See you, leave your questions below in the comments.